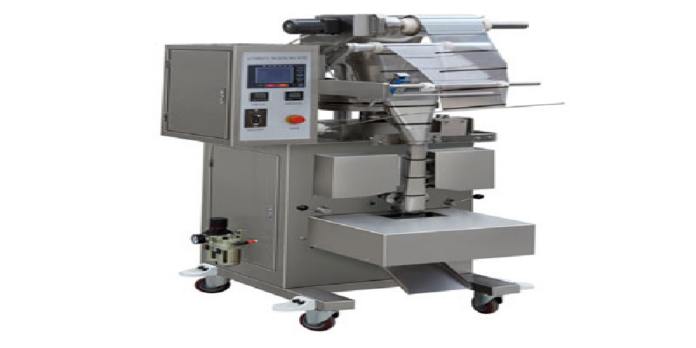 Machinery plays an important role in life, and nowadays, in a world full of technology, everyone wants to hurry in work and automate his work to save time for other things. In industries, owners want to reduce their costs and increase profit, so automatic packaging machine is the best way to reduce some cost.
Even while many industries are hesitant to invest the capital necessary to build automated packaging solutions, the benefits from lower labor costs, increased productivity, and enhanced efficiency quickly eliminates these expenditures. And these are only the immediate advantages. Manufacturers indirectly benefit greatly from custom packaging that safeguard their goods during transport, gives them a more reliable image to buyers, and uses eco-friendly materials.
What is an automated packaging machine?
Product packaging without manual human interaction can called as automation packaging. These machines have evolved from standalone devices. They automate only one step in the packaging procedure to system that now can include all processes in the process. Numerous considerations, such as labor shortages, the pace of manufacturing, and worker and product safety, are promoting automatic packaging.
Different automatic packaging machines exist, but they are all classified as automatic machines and semi-automatic machines.
The function of the automatic packaging machine
Products need to be packaged for protection, primarily accomplished with packaging equipment. More and more crucial roles are played by machinery, such as:
Boost productivity at work. Packaging equipment that uses a sliding blister sealer is substantially faster than hand packaging. The candy packing machine is a prime illustration of this. This automated packaging machine can wrap hundreds of thousands of candies in a few minutes.
Make sure the packaging is good. Mechanical packaging is especially crucial if you want to obtain uniform packaging for exported goods.
Handle unique needs such as pressure filling, skin packaging, inflatable packaging, and vacuum packaging.
Less labor is required for large/heavy products, and working conditions are improved.
Protect employees' health from the negative impacts of dust, toxic/hazardous items, and environmental contamination.
Simply adopting compression packaging will lower packaging costs and save money on storage for loose goods like cotton, etc.
By avoiding hand contact with food and medicine, you may ensure product hygiene.
Benefits of automatic packaging machine:
A decrease in labor costs
minimize the waste of packaging materials
Better Material Consumption
Damages and unsalable have been reduced.
Improve safety and health.
Higher Throughput
the reduced motion of workers and strain injury
Conclusion
All the above comprehensive discussion helped you learn about automatic packaging machines, and you did not hesitate to invest in this. The automated packaging machine is available in the market according to your business or investment level. You can buy according to your investment plan and your business size. Depending on your specific packaging needs, automatic packaging machines integrate into your current production line or are standalone. They are suited for use across a wide range of sectors. Automated packaging system capable of delivering the scalable performance and reliability required for an extremely effective packaging environment across all sectors, for all sorts of products, and at varying throughput speeds.